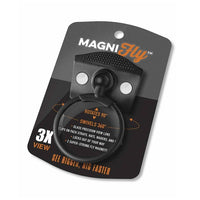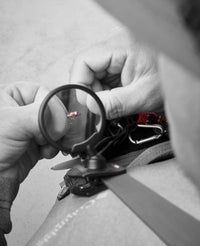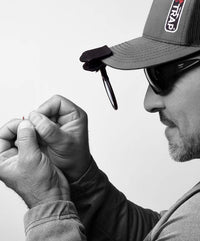 MagniFly - See bigger, rig faster
A great new item for your fly gear! If you are struggling to tie on flies, thread your tippet, inspect insects more closely, and do all the close-up tasks – this tool is for you.  This little gadget easily clips on anywhere: chest pack straps, wader straps, sling packs, hats, and more. YOu can use it while wearing any sunglasses.
With 3X precision glass view lens, it provides super-clear vision. It rotates 90°, swivels 360° and locks out of your way when not in use. It has two superior magnets to hold your flies as you organize. The MAGNIFLY™ helps you see bigger and rig faster. Just clip it where you want it.
3X precision glass view lens
Rotates 90° and swivels 360°
Clips on chest pack straps, wader straps, sling packs, hats, and more
Locks out of your way when not in use
2 super-strong fly magnets