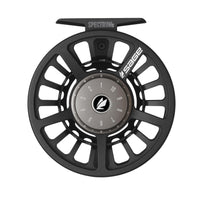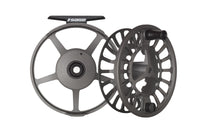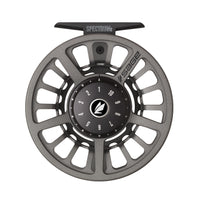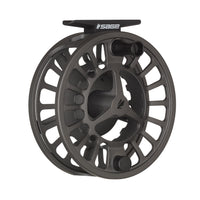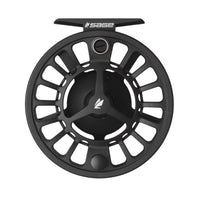 Sage Spectrum C
The SPECTRUM C reel features a large arbor with rugged machined die cast frame and generous concave vented spool.
Equipped with SPECTRUM Family Sealed Carbon Drag and unexpected finishing touches like its fully machined drag knob
and handle. The SPECTRUM C gives you more than the fish bargained for.
Key Features
• SCS Drag
• Machined and anodized aluminum One Revolution Drag Knob with numbered and detented settings
• Large arbor for fast line pick-up
• Vented concave arbor for greater strength and capacity
• Lightweight aluminum die-cast construction with machined finish
• Powder coated for surface protection and corrosion resistance
• Machined and anodized aluminum hub and ergonomic handle
• Easy conversion from left- to right-hand retrieve
• Neoprene and embroidered ballistic nylon reel case
• Colors: Black, Grey